Hello,
I need your help
I created few days ago my trust wallet to buy ICO.
I transfered Etherum and BNB from my Binance account wihtout problem.
After , I sent Etherum to a ICO : PXP (pointpay).
I used the PXP adress
0x9765986db807B4Abc6cC519A5b2511F357Fae1dc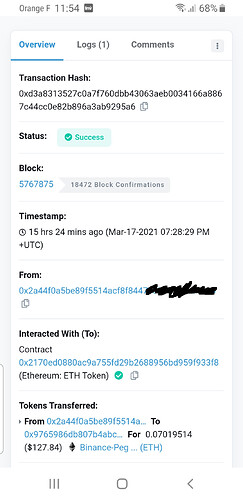 But after few hours, nothing appaers in my trust wallet

I talked with PXP support, and they explained to me that I use the wrong network. this is their answer
Hello! As we have found, you have sent your funds using wrong network. Please note that you should use ERC-20. Unfortunately, your funds are lost.
1 ) Is there are a solution to cancel transaction and recover my etherum ?
what was my mistake when I did the transfer ?
thanks in advance.