Ethos(ETHOS) has been rebranded to Voyager (VGX).
The name, ticker and logo on your Trust Wallet app will automatically change. There is no changes made to the contract address in the Ethereum Network. No need to do anything on your end.
Your can easily search for the token by using the new ticker "VGX".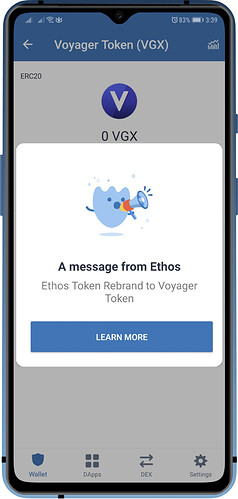 Learn more about the rebrand announcement here:

#StayDecentralized