I can not send any tokens
Send error
INSUFFICIENT ETH TO COVER NETWORK FEE
Hi @mortezaneisi,
To better assist, can you provide us the following information:
Trust Wallet app version
Crypto address
Transaction ID (if you have any)
Further details about your issue
Screenshots of the wallet (errors, if any)
The error already answered it,
INSUFFICIENT ETH TO COVER NETWORK FEE
This means that you don't have enough ETH in your wallet to send tokens, enable for you to send tokens you need some gas which is ETH. or you don't have ETH at all.
Also, please be aware that we have a huge gas price now which is very costly.
What coin were you going to send and how much eth you have?
@mortezaneisi, just as @frankenians nailed it, the onscreen notification of "Insufficient Eth…" already answered your question and at the same time points hand to the solution.
You need to have enough Ethereum to cover the fee.
I can't sned my eth , try it several times , no transaction .
Hi @Superrko,
To better assist, can you provide us the following information:
Trust Wallet app version (go to settings and press "About")
Crypto address
Further details about your issue (please explain what you were trying to do)
Screenshots of the wallet (errors, if any)
version 1.15.5
0x4600B146C7712843C59aC3E75830016189b1C7B9
Send error
INSUFFICIENT ETH TO COVER NETWORK FEE

@mortezaneisi
You need to have some ethereum to send tether. Tether it's a token on ethereum's network
Hello @mortezaneisi,
It looks like you don't have any ETH on your wallet.
https://etherscan.io/address/0x4600B146C7712843C59aC3E75830016189b1C7B9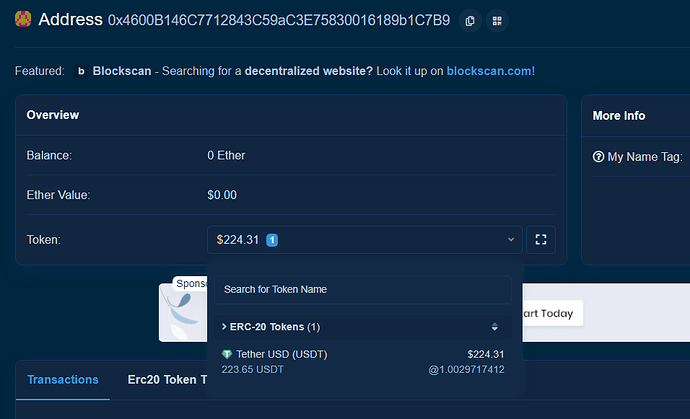 You need to put ETH on your wallet so you can pay for the transaction fees. Please refer to this guide: