I could not find the bookmark option, someone help me please
Hahah I'm in the same boat as u as I jus wish I push chat someone for like 5 mins to get my questions amswered
It is at the bottom of the page.
Sorry but i could not find it😞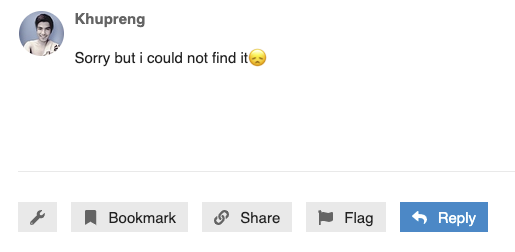 Scroll down to the very bottom of the post.
I got it. Its not shown on mobile view, when i switch to desktop view its there, thanks
Can you help me out, i don't know where to post my refferal link on social media, i don't understand
Hi where can I find the tutorial please
I was having the same problem. Tried 3 different browsers & still was no … to click.
Finally found bookmarks by clicking "topic controls"
Can the instructions on this be amended. I spent over half an hour trying to find my add to bookmark. Glad I saw this message as I don't feel retarded now​:hugs:

.
Yeah, it is under topic controls in mobile view.
Thanks so much everyone because I could not figure this out for the life of me! Haha thanks