With the mainnet launch of Binance Chain marking the beginning of a new chapter for Binance, Trust Wallet and our community, we are happy to announce our binance wallet support for its native Binance Coin (BNB) and all upcoming BEP2 Tokens. This release adds the necessary foundation for us to support Binance DEX in the coming week. For now users will be able to send and receive their freshly swapped BEP2 BNB Tokens.
To experience the updated Trust Wallet App on iOS, users currently have to join our TestFlight app here. Android users of our crypto wallet app will receive the update as usual over the Android Google Play Store.
"Binance Chain is a public blockchain that runs on the BFT consensus and will migrate to PoS (Proof of Stake) in the near future," said our Founder and CEO Viktor Radchenko. "It's highly performant, low cost and has an easy to use interface that can be accessed by developers and mainstream users alike."
"When you use a hardware wallet or our own Trust Wallet to connect with the Binance Chain you know that your private keys never leave your device," said CZ (Changpeng Zhao), Founder and CEO of Binance. "You're guaranteed to know that you're the only one holding your private keys."
Our mission emphasizes making cryptocurrency and our multi-asset wallet as easy-to-use and accessible as possible. Trust Wallet already supports Bitcoin, Ethereum, Litecoin, TRX, XRP, all ERC20 tokens, and other digital currencies. Adding Binance Coin (BNB) wallet support is an important next step in continuing with that mission.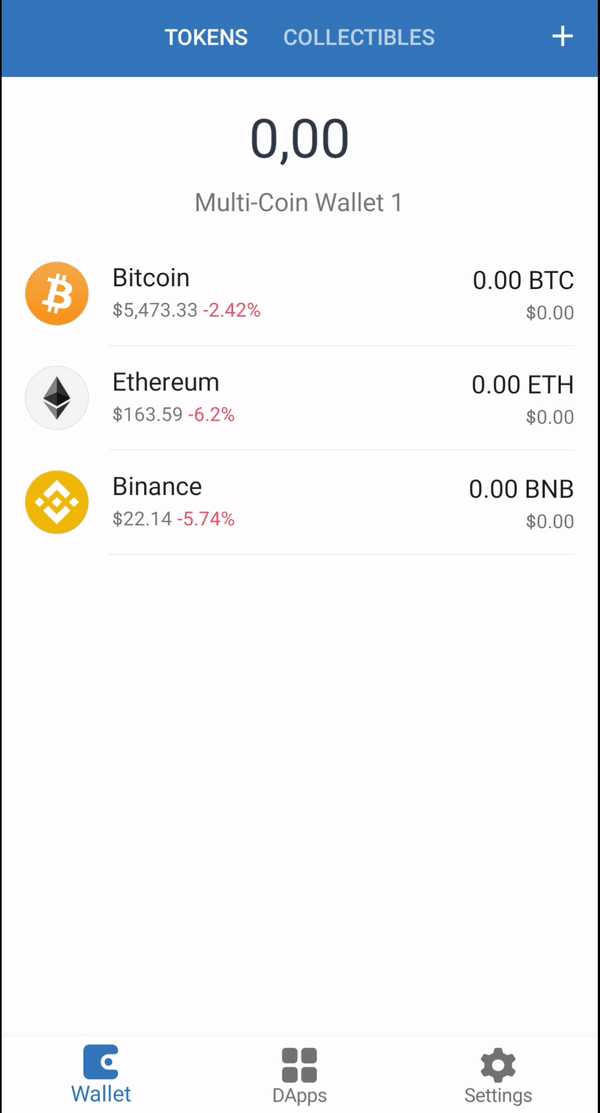 About Binance Coin
Binance Coin (BNB) is the native asset on Binance Chain, a blockchain software system developed by Binance and the community. The BNB token has multiple forms of utility and powers the Binance Ecosystem as its underlying gas.
With a $3.1 billion market cap, BNB is the seventh largest cryptocurrency and one of the best performing cryptocurrencies of 2018 and 2019.