Hello community,
With the recent 20% rally, Bitcoin has jumped from the descending body-to-body trend line directly to the descending wick-to-wick trend line! We are currently right at the upper trend line and the bulls are fighting to close the monthly candle above it (~$10900). Closing a candle above both the descending trend lines could be the beginning of a new bullish cycle, if not, it could be a very nice short opportunity.
Here's the BTC/USD Monthly Chart: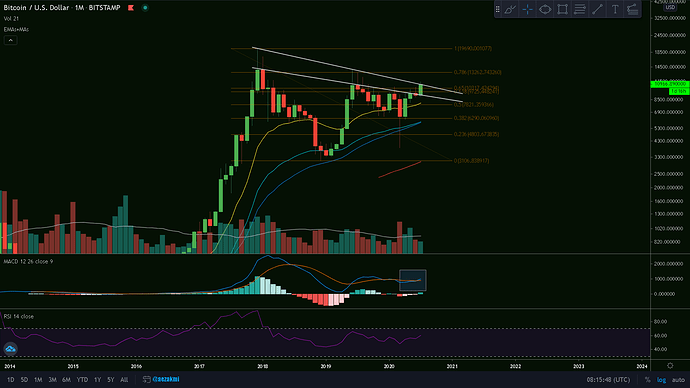 What's your opinion? Do we get to see new local highs and break the $12000 level or is it just another rejection?
Thanks,
Aezakmi.