Hello guys, big news on Bitcoin today! For all the TA fans out there:
Finally, here we are! For the first time in this downtrend - almost 3 years now, Bitcoin has finally broken both the descending trend lines. We've managed to close the monthly candle above $10900 and it seems that from now on, we're on uncharted territory. Of course, there are still a couple of important resistance levels ahead, like the 0.786 Fibonacci retracement and the previous high, at ~$13200; but I believe that the worst has passed.
Below is the BTC/USD Monthly Chart: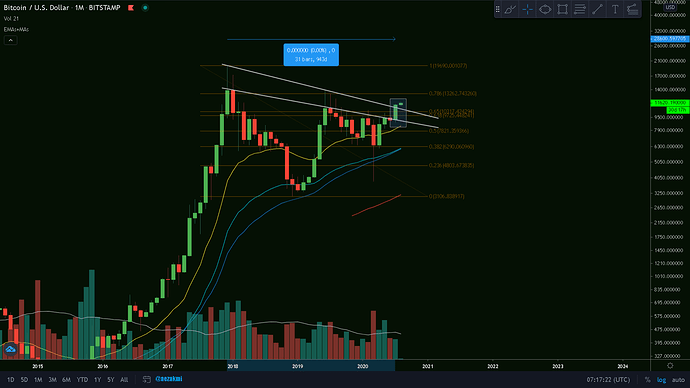 ---
What do you guys thinks? Is this the beginning of a new bullish cycle?
Thanks,
Aezakmi