What you think about Bitcoin??
$BTC #Bitcoin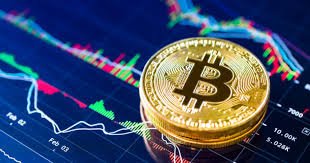 Definately UP

BTC #Bitcoin
We can't say. But for me 101% UP​:arrow_up:


Btc to my view will still go along way, it's trend keep going up and down so no one can actually predict.
It will break 15000$ in August
BTC is going up now because COVID-19 pandemic has made world economy skeptical and people are investing in it.
Your words have some point.
I will pump it to the moon…



hmm i think down on last year
up and down lol

Pour ma part le BTC va continuer d'augmenter vue l'évolution des évènements mondiaux. Et l'intérêt des gens autour des cryptomonnaies.
English please I cannot understand.
BTH will surely go up and ethereum will go up too.
It will still go up for the main time
Bitcoin a los 11500 más. Que opinan