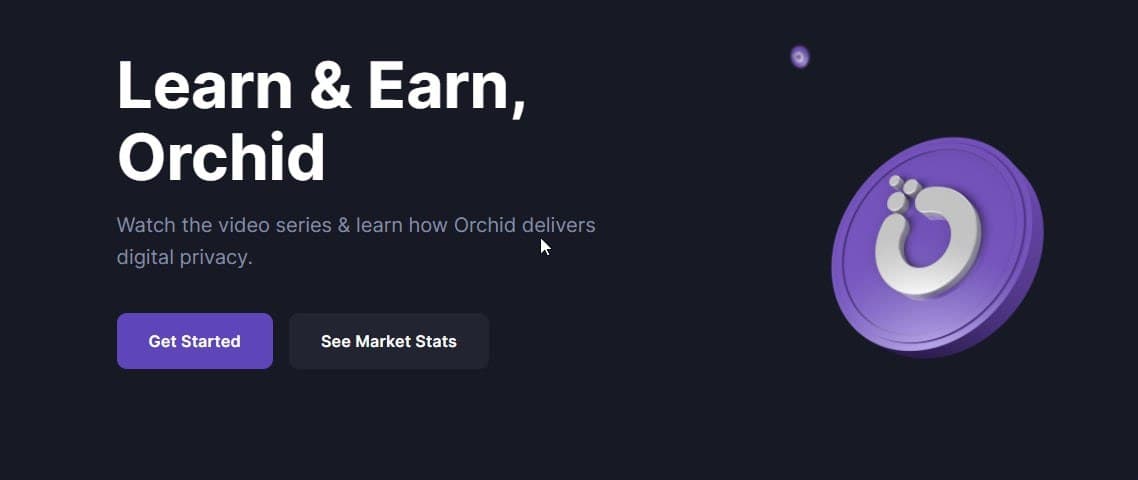 Each CMC user that watches educational videos and completes a quiz about Orchid will earn 20 OXT cryptocurrency from the pool of 800,000 OXT rewards— so get ready to start learning and earning!
How to join
First signup/login here: https://coinmarketcap.com/

Signup/login: https://www.binance.com/

Open this page: https://coinmarketcap.com/earn/project/orchid

Click on "Get Started" and watch the 4 videos one by one and then solve the quiz.

Done.