I'll love to Say a big thank you to @trusty for the help of the advanced class. Graduated in flying clours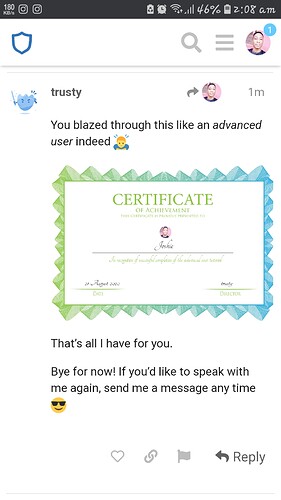 Hi! To find out what I can do, say @trusty display help.
Congratulations dear Trusteer! I rejoice with you on this lofty award.
Wishing you more of such awards!
Dear Trusteer,
Congratulations on your award. That's the reward for your labour.
Keep on being active and adding value to the Community.
Please, accept this gift

as my token of love!
Congrats mate, that is huge