Hi, I am new here. How to increase my level? If anyone know it then, reply please.
Use search feature. A lots of post already posted with same issue. You will find your answer there.
Write in search, how to get level x, that u want.
It's simple. Be consistent!
Yes, there are lots of posts on the topic. Spend some time looking around and you will get there. You need to read posts, comment on posts, participate in the site in general and you will level up. Level one is also called Basic and it is fairly easy to reach. Level two is a bit harder and takes some time.
(This post was flagged by someone in the community as spam. I don't see how it's spam.)
send time here read topis give love and comment also
just use the forum on a regular basis and be active


There's also a couple of topics on this, please try to avoid posting what's already been answered a couple of times in the past days.
This good in community it's good to read and understood before asking questions which already answered

Rất tốt tôi rất thích điều này
This is awesome explanation
everything is very simple brother, you just need to be active on the forum, create useful topics to help newbies if you know the answers to questions, put likes if the comment deserves it, and so on, in general, just be a useful and active user and most importantly do not spam!
Thanks for your kind information.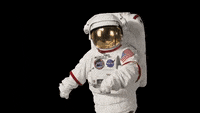 You'll find your answers at the faq
Click on your profile , click ok your username, go to summary, and click on badges, you see granted option, click on that it will redirect to disclosure or trust levels… You can understand how to reach level 1, 2 and 3
Plyer aktive for up level.
Plese be active in community and help others with your knowledge. Appreciate others