Transfer ETH to the address in the trustwallet application: 0x49C57Fdf4Ee44D9C2A3fD22B7A4D416D87196EE6. I obtained HoubiToken (HT) later, and now I transferred the 750 HT in the trustwallet application to my Huobi professional address: 0xd2bb5ac269e83a6cf4e03279111670. The trustwallet shows that it has been sent, but the HT has not been received in the Huobi address.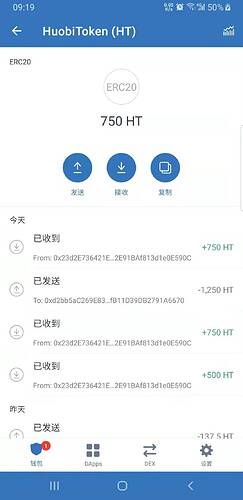 My trustwallet app address is: 0x23d2E736421E3FF753B2E2E91BAf813d1e0E590C
Help:
How to correctly transfer all 750 HTs in the trustwallet app to my Huobi pro address: 0xd2bb5ac269e83a4cf4e031fb11d39db2791a6670?