hi i sent pankek bep20 to wrong address flokimoni
can i get my pankek beck ?
0x0c823cb105c547a2ecd357e9e2a32adf25e43ab5
to
0x0f5351b9eaefd6687dff143de6ea5d01cb9c1205
Hello @Syrvan
Please be informed that Trust Wallet cannot reverse, cancel, nor refund confirmed transactions in the blockchain.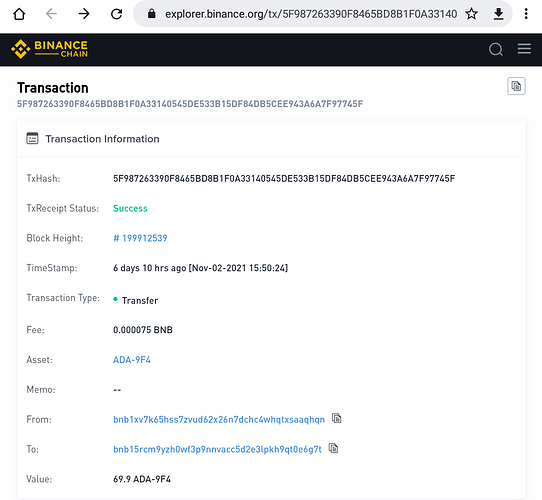 I sent the wrong 69.9 Cardano coins to this wallet address: bnb15rcm9yzh0wf3p9nnvacc5d2e3lpkh9qt0e6g7t
Please help to me and tell me what do i do?

Hello @VahidRadnia
If you sent to a wrong address, you need to find who owns that wallet.
Trust wallet can not reverse or refund confirmed transactions on the blockchain.