Hi, I'm trying to convert my TWT to BNB.
When going TWT wallet → Trade TWT, I'm getting "Insufficient BNB to cover network fee".
I've read other topics dealing with this problem, but I can't find the answer.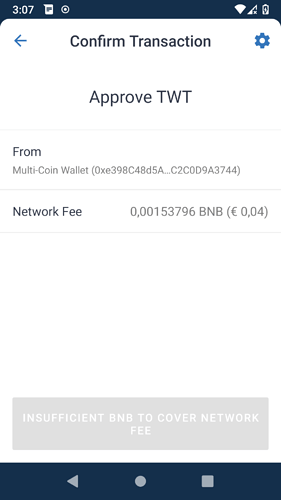 As seen in the first screenshot, I have the necessary amount of BNB.
Which one of these eleven BNB's do I need to have in my account to do the conversion?

App version: 1.23.5 (Android)