So i send around 1534.6 dgb token from trustwallet to my kucoin adres but it never arrived.
instead some wierd adres "send" it back to my trustwallet adres but i never got my tokens.
i tried to send from kucoin to trustwallet that was a succes (99) dgb tokens.
But where is my 1534.6 dgb???
here is my dgb adress:
dgb1q57dpgd3gkwfmrc22uqac5t2g7ngs2aexhvnqgu
how do i got my funds back??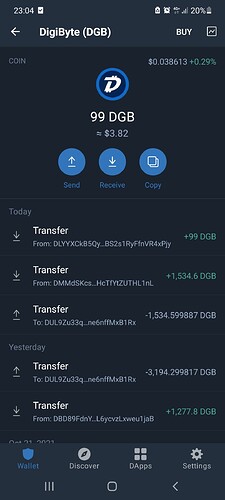 how do i recover this?