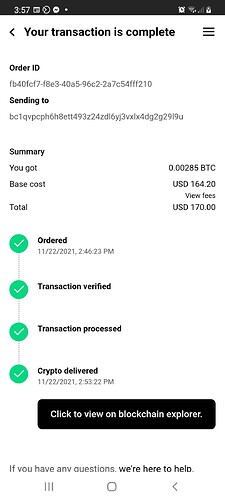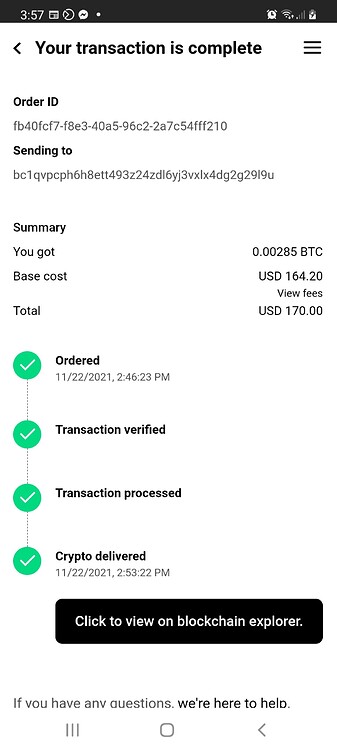 Thanks for using MoonPay. Here is your transaction receipt.
Receipt dateNovember 22, 2021Transaction IDfb40fcf7-f8e3-40a5-96c2-2a7c54fff210Destination wallet addressbc1qvpcph6h8ett493z24zdl6yj3vxlx4dg2g29l9uTransaction hash846416fb4beb25723445842dfd73b1f2659172b0f6005e504bb63600f53d4593Payment methodMastercard •••• 3143Authorisation code616241Item orderedBitcoin (BTC)Amount0.00285 BTCExchange [email protected] USD 57614.03509 / BTCSubtotalUSD 164.20Processing feeUSD 5.34Network feeUSD 0.46Total chargeUSD 170.00
The transaction will appear on your card statement as MOONPAY.
All sales are final. No refunds or cancellations are possible. Please see our Terms of Use.
If you have any questions, we're here to help. When writing to us, please include your reference code fb40fcf7-f8e3-40a5-96c2-2a7c54fff210.