Hello Trust Community,
I really need some help… I don't know if my transaction failed… even though I see in etherscan that the status is "Success", because the receiver says he did not receive the USDT. (first time I use Trust wallet app)
Wallet version: 1.23.4
TxnHash: 0x0a8859d3aa7a13be30b8e0bfa8e74c426b207e88410cbbae399e51aaa80cb696
Can someone explain how I should read etherscan? When I go to the receiver's address, I can clearly see that my USDT got IN. But then it's going out in 2 parts to Tokenlon:PMM? And I tried to trace where the USDT is going, but I got confused.
–Edit I added 2 screenshots.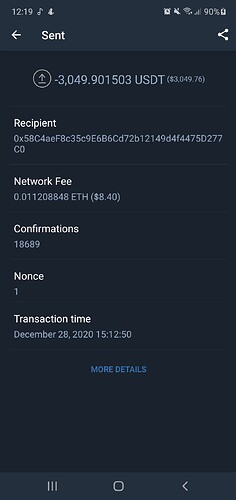 Thanks all in advance.