I opened the kava from staking after 21 days and they're in pending mode after opening.
And before that, I had an award that they weren't either, and they won't be seen in the picture anymore.
How long will this pending operation take?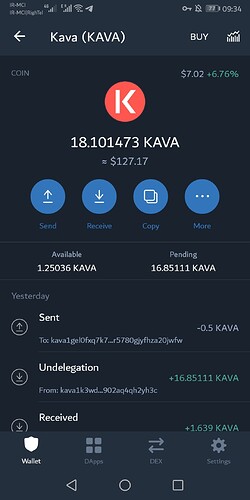 Address My kava address is, please help me with this.
kava1k3wd8v2wgzmrqe88lvz79zpux902aq4qh2yh3c