Hey Trust Wallet fam!

In mid October we launched this campaign: https://twitter.com/TrustWallet/status/1579451250722373633
Apologies for the delay on announcing all the official winners. This is because we're still working through eligible winners… Many of our original selected ones didn't fully qualify for the prize as they hadn't completed all of the requirements, or, we're not receiving any replies from them!
So, we're slowly filtering through new winners manually, but it's taking quite some time!
Here's the original list of selected winners: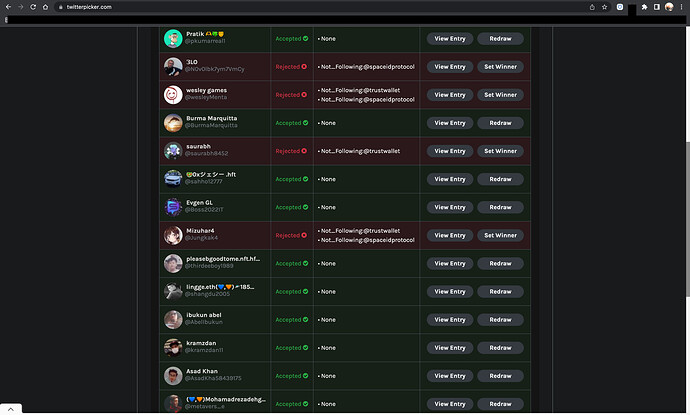 We messaged many of these many weeks ago without reply, or without being able to prove they completed certain requirements for example:
We'll continue working to find 10 eligible winners!
Again sorry for the delay. And if you get a DM from us… make sure you reply