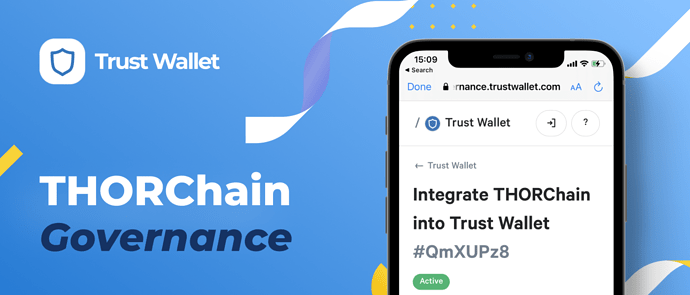 The Trust Wallet team has posted a proposal for integrating THORchain. THORChain is an open source decentralized liquidity protocol network that launched its mainnet on April 13, 2021. This proposal outlines a plan to integrate the THORChain Network in two phases:
Store, Send and Receive their RUNE in Trust Wallet
Support cross-chain SWAP functionality in the wallet
You can see more details about the proposal by opening this link.
Or you can just go right ahead and access the proposal directly thru the Trust Wallet Governance Dapp. Here is a guide: https://community.trustwallet.com/t/how-to-vote-in-trust-wallet-governance
Reminder, only those who are holding $TWT prior to the snapshot will be able to cast their votes. Voting ends on April 28 at 4:00 AM UTC.