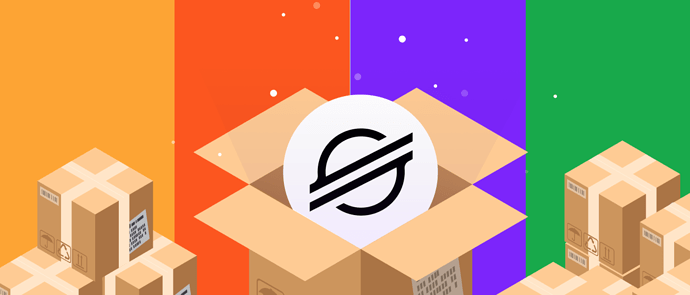 We are happy to announce that we are now supporting Stellar Lumens (XLM). This new release emphasizes our ambition to continue delivering our promise in providing crypto wallet support for the top 20 cryptocurrencies by market cap. The lumen is the native asset of the Stellar network, a decentralized, open network that is supported by a nonprofit foundation called the Stellar Development Foundation. Lumens power the Stellar network, which aims to unite the world's financial infrastructure so that money can flow quickly and cheaply between banks, businesses, and people.
The Community Asked for It
"Adding support to Stellar's XLM on Trust Wallet is a result of our community's overwhelming request and our response to it," said our Founder, Viktor Radchenko. "Additionally, the Stellar team has made it easy for our development team to get XLM integrated to our crypto wallet app with its robust technical groundwork and tools that allowed the integration to be process fast, reliable and easy."
Lumens are required to create accounts and complete operations on the Stellar network. They serve as a bridge asset between pairs of different currencies, and contribute to the network's ability to move money around the world and to conduct transactions between different currencies quickly and securely.
Additionally, find our other latest coin launches–Aion (AION), Kin (KIN), Nimiq (NIM) and Thunder Token (TT) –also supported on Trust Wallet here.
About Stellar
Stellar is a fast, scalable, and uniquely sustainable platform for decentralized financial products and services. It is both a cross-currency transaction system, designed specifically for international settlements, and a decentralized global marketplace. Dozens of financial institutions and tens of thousands of individuals worldwide issue assets and settle payments on Stellar.
About The Stellar Development Foundation
The Stellar Development Foundation (SDF) is a non-profit organization founded in 2014 to support the development and growth of the open-source Stellar network. SDF and Stellar seek to unlock the world's economic potential by making money more fluid, markets more open, and people more empowered. The Foundation maintains Stellar's codebase, manages grant programs, and supports the technical and business communities around Stellar. SDF is also a speaking partner to regulators, developers, and the community at large.