I have the problem, that i can't sell anymore a token via Pancake swap.


If i want to sell a token, then i will only get the following screenshot: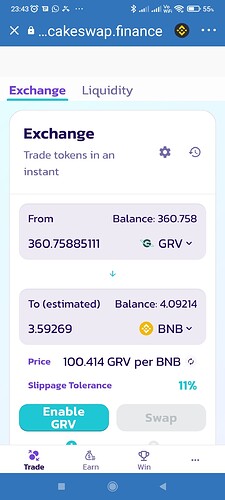 This problem i have not only with the Gravitoken; i have it actually with all token.
For example, if i would try to sell Refinable (FINE), then the left button would shown "Enable FINE" and the Swap button would be also inactivated.
This problem occurs since 5 days i think and i don't know what's the reason for this problem. I hope someone here in this forum has a good solution for this problem.