The Trust Wallet Development Team is happy to announce the launch of Trust Wallet Token ($TWT) on Solana. This has been made possible thru Wormhole, which is a communication bridge between Solana and other top decentralized finance (DeFi) networks . Wormhole allows existing projects, platforms, and communities to move tokenized assets seamlessly across blockchains to benefit from Solana's high speed and low cost.
Why launch $TWT on Solana?
Solana is a high-speed blockchain packaged with instant finality and low fees. The network also enables composability between ecosystem projects, so there is no need for a second layer or sharding to scale the system.The DeFi ecosystem on Solana has recently exploded. With so many new projects establishing themselves on Solana, there are numerous opportunities to benefit from the rapid growth.
How to enable TWT SPL?
Search for TWT on the Manage token screen, and then enable the TWT with the SPL token type. You can already send and receive TWT on your wallet. You will need to have some SOL tokens in order to send these assets.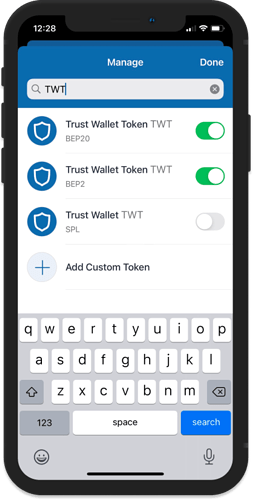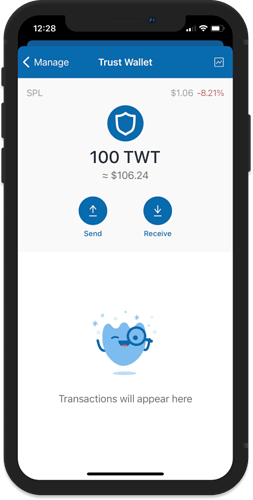 See the $TWT token on Solana blockchain explorer via this link: https://solscan.io/token/HZNpqL7RT9gxf9eWoWsWzC5DfjzQ41XTQgEA7p3VzaaD
You can try to bridge your TWT on Binance Smart Chain to Solana by following this guide: