When is the best time to buy more crypto coin.
When the price is low and you sell when it is high
Anytime is the best time,you buy and hodl.
The best time is past, but whoever buys now is not still late. No more dips. Cant we all see it?
Practically now is the best time to buy and keep, the price increases everyday.
When price is low buy and hold for long term and sell for high price… If staking feature is there, you can stake and earn interest
I hope that we will have large dump like March this year, when there will be true bear market on stocks - then I will buy
Wait for Bitcoin to see what it does; if we close this monthly candle above $11000, a new bullish cycle might begin. If not, we might see the bears regaining control and get a nasty rejection.
Here's what I'm talking about:
With the recent 20% rally, Bitcoin has jumped from the descending body-to-body trend line directly to the descending wick-to-wick trend line!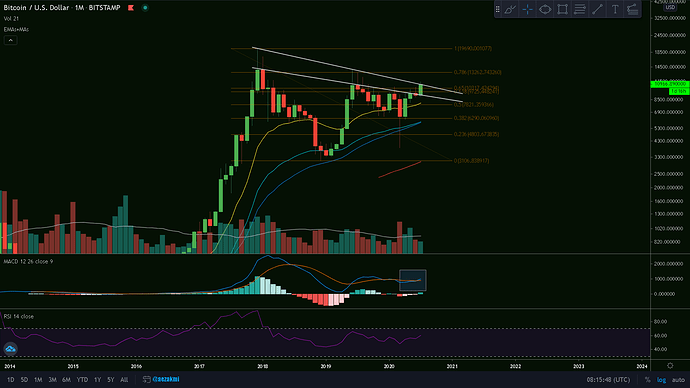 Find me on Steemit and Peakd for more!
---
Cheers!
Aezakmi
[quote="Azarsky, post:1, topic:54900"]
เพิ่มเติม
[/quote] เริ่มเลยครับ เวลานี้ดีที่สุดด!
There is any time is good for long-term investment. Exclude crazy bullrun like in 2017