Updating Coin and Token Information
What is This Guide For?
This guide is to be used in order to update coin/token information for every supported blockchain and assets of Trust Wallet. We encourage every project to contribute to this, not just for Trust Wallet users but for the benefit of everyone in the crypto space.

There are literally thousands of cryptocurrencies and the information for most of them are scarce or hard to find. Our goal is to have these projects be known and their information easily accessible.

In order to add new tokens (assets), you need to follow this guide instead:
How to Submit a New Token (Asset)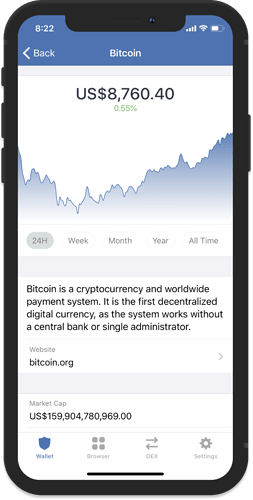 What Needs to be Updated?
These are some of the links to the supported blockchains and assets:
What Do I Need?
These are just suggested applications that you can use to easily navigate the assets repo

Short Description about the token. At least 30 words or less is enough.
Here is an example of a Pull Request to add a token info:

Fees for Submissions
Please be advised that there will be a small fee of TWT or BNB for every submission to the Trust Wallet repo. This is to ensure that the projects or validators who truly support Trust Wallet are the ones who gets priority of being added.
Steps to Add Coin/Token Info
Note:
The information for this token is already created. Normally, the "info.json" will not be present. You can copy the json file from other assets and then modify it. Make sure that both logo.png and info.json are on the same folder.
The change will immediately be reflected on GitHub Desktop. If you have not done it yet, create a new branch in order to submit a Pull Request.


Provide all required information then click on Commit to "created branch" on Step 7. Afterwards, click on Publish branch.

When Will The Information be Updated?
A maintainer will merge the pull request after further verification. This will be done as soon as possible. There will be notification emails sent to the one who submitted the pull request if there is anything needed or errors need to be corrected.
Once the pull request has been merged, the token information will be shown on the Trust Wallet app. However, this will take some time while the asset is being added to the repo.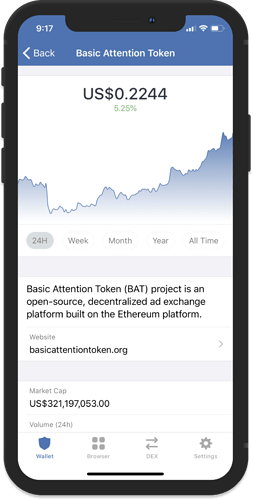 Source:
https://github.com/trustwallet/assets#trust-wallet-assets-info