No Logo? No Price?
Trust Wallet supports thousand of coins and tokens. Some of the most common tokens are ERC20, BEP2/BEP20, TRC10/TRC20, etc. Once the token is received on your wallet, it may appear like this:
What should I do?
By default, the app is unable to show the token logo, token information and price. They would have to be added first to our Asset repository. This task has to be done by the project owner.
A detailed guide on how to add the logo and token information is explained in the following guides: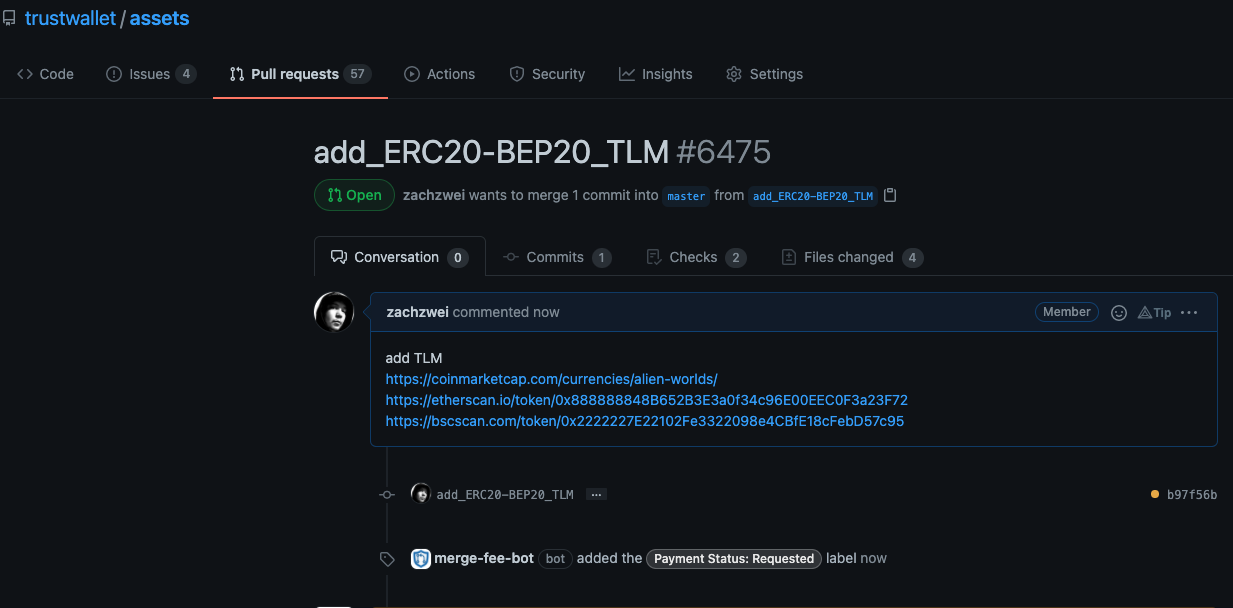 For the token price, it will only show up if CoinmarketCap has already added the asset. The project owner would have to reach out to these trackers to have their token added.
More information can be found here: Where Does Trust Wallet Get Coin Pricing Data From?
Logo and Price updated
After all the required details of the token has been added to the Asset repository, the logo and price will be shown by the Trust Wallet app.
Tap on the graph icon on the upper right to see more details about the token.