I imported a wallet with my seed words, but it shows zero balance in the Trust wallet.
What to do?
Imported another wallet, same thing there, shows zero funds.
Why?
Hi @working,
Please read and follow this guide (except step 6, no need to submit a ticket):
Went through all the points
I have BTC and ETH in my original wallet, and I am 100% they are still there in my original wallets.

I am looking at my original wallets, the BTC and ETH is still there, so I have crypto in my wallets.
I chose "I already have a wallet" inserted the seed words from my original wallet, and it says it is successfully imported.

I am connected to the internet, no VPN, live in a crypto friendly country no sites are blocked here.

Deleted and re-installed the wallets, inserted seed words, it says successfully imported. Still no funds showing.
Please try to use a VPN, it is worth a shot. Also, switch to WiFi from mobile data or vice versa.
Switched between mobile data and Wifi, rebooted my phone.
Don't have VPN subscription currently. Have been dealing with crypto for more than 3 years, never ever had an issue with blocked sites or apps.
To better assist, please provide us the following information:
Trust Wallet app version (open the app, go to the settings of the app and press "About", take a screenshot, and attach it here)
BTC and ETH wallet address (press receive, take a screenshot, and attach it here)
Screenshots of the wallet (including errors, if any)
Trust wallet version 1.26.14

One of the BTC addresses

No errors. One of my wallets is blockchain.com
And thank you for helping me out
Please attach screenshots of the wallet, even though there are no errors.
Also, please give me the zPub of Bitcoin:
Open the app
Go to the settings
Select "Wallets"
Press the 3 dots near the wallet that you are using
Export the public key (NOT THE PRIVATE KEY NOR THE RECOVERY PHRASE)
Copy the zpub of Bitcoin
Then send it here
Is it possible to DM the zpub to you?
Tried to DM you, but it says, sorry, iamdeadlyz doesn't accept msg at the moment.
Click the link that I sent, then press the message button.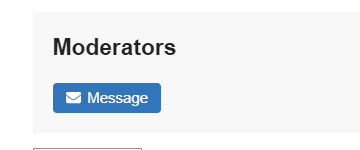 It looks like I will send to all the moderators. I feel uncomfortable leaving zpub in the open so to speak.
That is the way for now. You can trust the moderators here. If you prefer, I will immediately delete the zpub after you sent it via the moderator message or by posting it here.
Thanks ok, I do know I am a little paranoid and probably shouldn't worry, I just feel very uncomfortable sharing detailed wallet info.
Right now I am a little too chicken to post to all moderators, even though I know you will delete it as soon as possible.
Hope you understand.
Same thing happened to me to, i restored my wallet today after switching phones, apps is on latest version, my balance is 0. Do you guys have problems with developing this app or?
I see many posts having same problems like us
Thanks so much, and sorry for my late reply.
I have been thinking, and I just got very uncomfortable with the details.
I do trust you, and appreciate your help. I will contact you later if I get a better feeling about giving out my details.
Once again, thank you man!