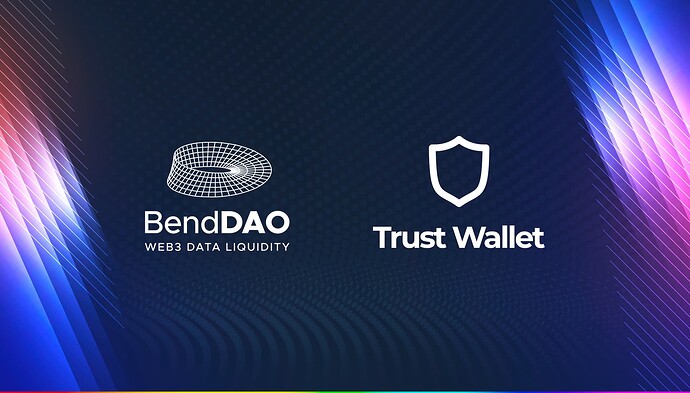 The NFT-Fi space has undoubtedly heated up in recent times. The surge is attributable to the emergence of more projects and the increasing number of individuals seeking to leverage their NFTs without having to sell them off.
If you're new to the scene, you might still be discovering BendDAO, and the magic of its innovative lending and staking capabilities. Rest assured, we're here to enlighten you on how to utilize BendDAO to get better liquidity.
What is BendDAO?
BendDAO is the first P2Pool-based NFT liquidity protocol. Built as the underlying infrastructure for NFTFi, BendDAO offers several innovative features such as Collateral Trading, NFT Down Payment, and Pure Ape Staking, all of which leverage the power of instant NFT-backed loans.
Bluechip NFT holders can take instant NFT-backed loans on BendDAO. CryptoPunks, BAYC, MAYC, Koda, Azuki, Doodles, CloneX, and Moonbirds are supported as collateral through DAO governance. Collateral Trading is also available on BendDAO.
New Pure Staking
The Pool-based Ape Staking offers the market's highest APY for single Yuga NFT staking! This is the only decentralized protocol offering pure staking for the NFT community. Inspired by the community, Pure Staking is open to all users holding Yuga assets.
How to guide
Once you've reached the BendDAO on your Trust Wallet, you can explore all functionalities.
Open Trust Wallet dApp's Browser
Type in the BendDAO.xyz
Connect wallet
BAYC/MAYC/BAKC holders
Stake single-NFT to earn ApeCoin
ApeCoin holders
Stake ApeCoin to earn higher APY than the official ApeCoin pool
Blue-chip NFT holders (Including BAYC, MAYC, CryproPunks, Koda, Azuki, Doodles, CloneX, and Moonbirds)
Borrow ETH (Users also can borrow when staking via BendDAO.)
Down payment buy blue-chip NFT
Collateralized NFT trading
ETH holder
Deposit ETH to earn yields and BEND rewards
(The stablecoin pool will be available on BendDAO soon which means that user can earn yields by providing stablecoin.)
Embrace the BendDAO Experience
And there you have it! Everything you need to securely unlock the liquidity or stake your NFTs and optimize your $APE yields with BendDAO. Dive in and enjoy the BendDAO experience today! Follow BendDAO on Twitter @BendDAO and join their Discord. (http://discord.gg/BendDAO)
Disclaimer: The views and opinions expressed in this article are those of the author and do not necessarily reflect the official policy or position of Trust Wallet. We do not endorse any specific project mentioned in this article and are not affiliated with any of the projects or companies mentioned. The information provided is for educational and informational purposes only, and you are advised to do your own research before making any decisions.
Join the Trust Wallet community on Telegram Follow us on Twitter Instagram Facebook Reddit