Hello friends, in this short article I will give a few tips on how to store your wallet so you don't lose easily.
Actually, when we created a wallet on Trust Wallet, we were told how to secure the wallet properly.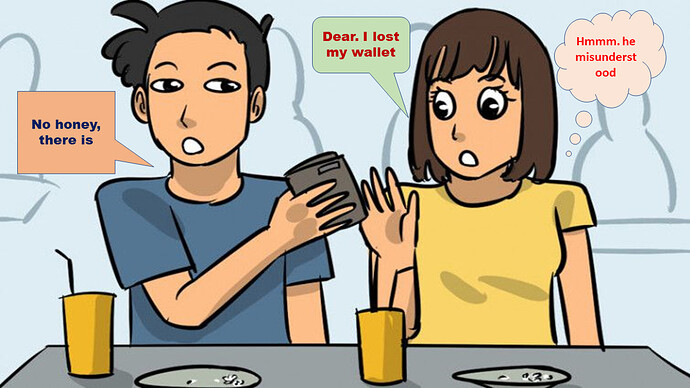 But somehow many ignore it, or is it possible that the language is too short to be understood?
Prior to the main topic, I will provide key sentences that must be understood.
A decentralized application such as Trust Wallet is an application that is not controlled by a particular company or party, but the application is controlled by each user and is the sole responsibility of the user.
Based on point 1, there is no other way to return your wallet if it is completely lost, except with the phrase key that you keep, otherwise it is lost forever.
With the problem in No. 2, then we need tips for securing a wallet. That is what will be discussed next.
Tips for a safe wallet without fear of losing
As in the point above, your wallet is absolutely the responsibility of the owner.
Here are simple tips from me to make your wallet safe.
When registering a wallet in a Trust wallet, please write down / copy the phrase key and photo.
Store the phrase key safely. But you need to remember. Computer systems have the term

"NO SYSTEM IS SAFE, SO BEWARE"

.
Save your phrase key in cloud accounts such as Google drive, google photo, OneDrive, Samsung Cloud. And use personal privacy.
Use a different email from the main email for use on No. 3.
Use multiple security on all of your accounts, for example installing a 2-factor authenticator by linking your mobile number, so that every time you log in, you are always asked for the security code. It's troublesome, but that's security
Do not publish the email where your phrase key is stored. Because there could be bad people lurking.
Save the key backup on the hardware as well. But of course in my opinion hardware such as flash, hard disk is easily lost and damaged.
When the wallet security data is safe, there is no doubt about it. You can easily delete the Trust wallet application if you want to sell your old cellphone, and import the wallet on a new cellphone easily.
Don't give access to your phrase key to close friends even if they don't understand Crypto. Because they could have spread it without being understood.
Then don't ignore the tips when making a wallet, that you should hand write the phrase key on paper. Although in my opinion paper is easy to lose or burn.
There is also a suggestion from our friends in the community, that saving phrase keys is also good to do in a RAR/ZIP file (archive file). The rar file is then assigned a secure password. Then you can save it on cloud or online and physical storage
That's a few tips from me. Because the last few days I saw posts from community friends saying that they lost their wallet without saving the phrase key.
Thank you for reading, if there are misspellings and vocabulary, please make suggestions.
Note: Image is for illustration only