Trust wallet app version: 1.29.10
My Trust wallet BSC coin Public receive Address: BEP20 BSC
0xB1BA96941FD865Aa1364325960f9cDD69f8E7bBf
Trust wallet BTT Public receive address: TRC10 BTT
TEnERG8DpxU2roKk3J9pkkqSybp5aQYLxU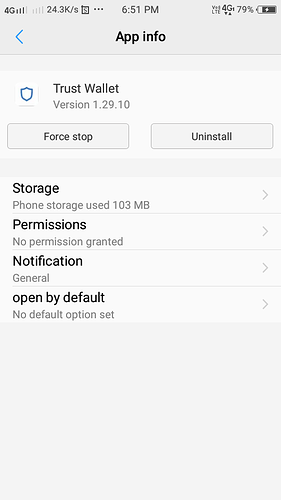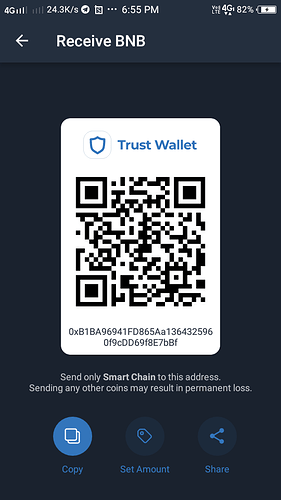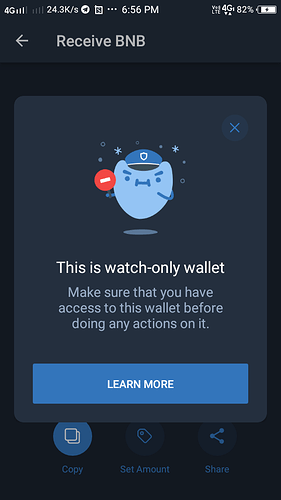 In my case, i will tell you step by step…what's my actually problem in trust wallet or may be bug.
Firstly,
07 May 2021, I had transferred 900 BTT from Wazirx exchange to Trust wallet within seconds i received my 900 BTT in Trust wallet but i want to purchase some coin by swapping buy i have TRC10 BTT which is not suitable for swapping, you already know for swapping in PancakeSwap we need only BEP2 or BEP20 token,
Here, i drop my swapping idea and thought my this btt stay in trust wallet for future reference.
Again after some time,
21 May 2021, I transferred .03187175 BNB ( BEP20 BSC Token) in Trust wallet by using Binance exchange, within second i had received my BNB that is BSC token in trust wallet.
BSC and btt token were safely after deposit but suddenly appox 27 or 29 may, in morning as soon as open my trust wallet , wallet asking to me "Create a new Wallet" or If you have already then import seed phrase although i have already seed phrase so, simply import my seed phrase which was multi chain wallet,
after this i saw my fund in trust wallet balance was 0.00 and along with my token public address also changed.
I have tried to recover it but unable to recover.
What may be possibility:
I had deleted some Android data in my phone exact date not remember after 25 may, may be…
May be this can a bug in trust wallet.
Last update 25 May 2021, Trust wallet has update some feathers in wallet
like: Update
Remove Auto change address feature
Improve gas limit for Filecoin
Update wallet core
Add Cosmos/Kava redelegation
Add BNB redelegation
Fix WAN Chain
Improve stability
LAST AMAZING THING IS:
In trust wallet, By using my BSC coin public address you or I, can simply watch wallet balance but can't withdraw or Trade it bcz this is only watch wallet…hope you already know !!
My Trust wallet BSC coin Public receive Address: BEP20 BSC
0xB1BA96941FD865Aa1364325960f9cDD69f8E7bBf
Trust wallet BTT Public receive address: TRC10 BTT
TEnERG8DpxU2roKk3J9pkkqSybp5aQYLxU
You can check my all transactions in explorers online and also you can import in your trust wallet app of my public address for balance watch purpose.
SO FINALLY PLEASE HELP IN THIS TRANSACTION.
THANK YOU !!!