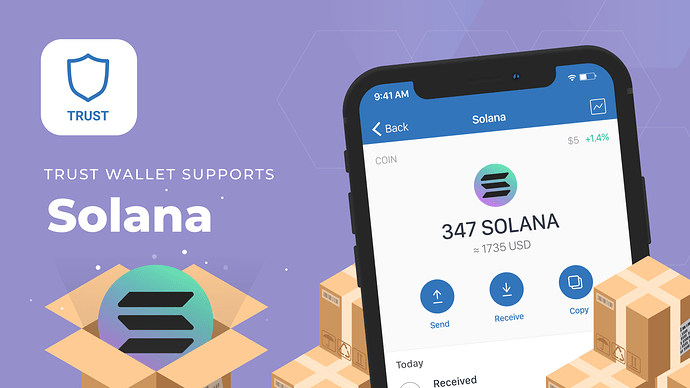 The
Trust Wallet
team is proud to announce, that it is the one of the first decentralized wallets to support the
Solana
blockchain and its native token
SOL
. Solana is a high-speed single-layer blockchain, currently supporting peak capacity of 65k transactions per second and 400ms block times using a network timestamp system called
Proof-of-History
("PoH").
In order to start holding SOL tokens, install the latest versions of the app, iOS version (2.7052.0) and Android version (1.8.4) then add SOL to your wallets.
To learn more about Solana and the SOL token, please visit this article from Binance Research.
https://research.binance.com/projects/solana
Listen in to the Solana Podcast with, @vikmeup, Founder of Trust Wallet.

#GetTrust
#StayDecentralized