NEAR Protocol is now integrated into Trust Wallet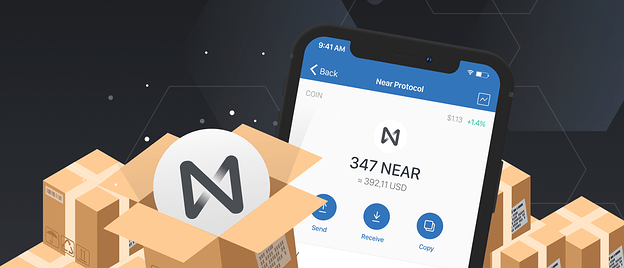 The Trust Wallet team is proud to announce we have integrated NEAR Protocol and its native token NEAR, making Trust Wallet one of the first decentralized wallets to support NEAR.
In order to start holding NEAR tokens, install the latest versions of the app, iOS version (5.1) and Android version (1.19.2), then add NEAR to your wallets.
"NEAR is a decentralized development platform built on top of the NEAR Protocol, which is a public, sharded, developer-friendly, proof-of-stake blockchain."
Their aim is to accelerate the development and adoption of DApps. The architecture of NEAR is comparable to the design proposals of Ethereum 2.0. Their approach optimizes for fast block times and ease of development.
NEAR Protocol contains a trustless two-way bridge with Ethereum that allows contract calls and tokens to be passed between both blockchains
The NEAR ecosystem
NEAR tokenomics
NEAR Protocol's mainnet was launched in April 2020. One billion NEAR tokens were created at genesis. Each year 5% more tokens will be minted. 90% of the minted tokens go to validators, 10% goes into the treasury. 30% of transaction fees go to contract developers and 70% are burned, meaning that at sufficiently high transaction volumes the network can become deflationary.
To learn more about the protocol, please visit this article about NEAR from Binance Research.