Trust Wallet Token (TWT) is now live for trading on Binance DEX using the TWT/BNB trading pair.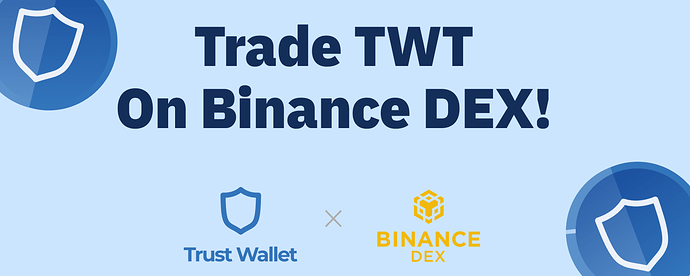 This is a big milestone for us because Binance DEX is the first official listing for TWT. Binance DEX is built into Trust Wallet, so it's nice and easy for our users to buy and sell TWT.
On 16th August we submitted a proposal for listing and the Binance Validators have now approved the proposal to list TWT for trading.
You can view the full proposal here.