I'm trying track down what happened with my transaction. I sent around $1050 worth of BNB to exchange for Safemoon, but the transaction resulted in only $778 worth of Safemoon. Which nearly 30% loss.
My slippage was set at 12%, and the transfer was leas than $2.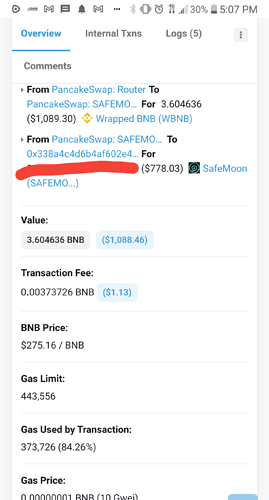 I'm trying to sort this out quickly as the potential could result in a high loss worth of fiat.
Transaction hash: 0x6b78180f3f3c8aa7f78c5cf8b2338e8cbfea5c4ac24ef6ba687fe1464f045190